Services
At Beauty In Wellness we specialize in Cosmetic Acupuncture, Acupuncture and Herbs, and we offer the full line of Nefeli Cosmetic Product, KPC Herbs, Golden Flower Herbs, and the revolutionary new product ASEA. Beauty In Wellness is not just about superficial appearance. Beauty In Wellness's philosophy is that that radiant beauty and youthful looks come from within. That is why at Beauty In Wellness we strive to bring our patients to the highest state of health possible.
Many people have sought out acupuncture to improve their health, treat aches and pain, or to treat a chronic health condition. At Beauty In Wellness we can provide you with all the care of a regular acupuncturist with the added benefit of looking and feeling younger, and more vibrant.
Beauty In Wellness offers a variety of Cosmetic Acupuncture, Acupuncture, and Herbal treatments to resolve any health concerns you may have about yourself.
In the realm of Cosmetic Acupuncture we offer our facial rejuvenation procedures, cellulite and body sculpting treatments, breast enhancement for reduction/enlargement, lifting and toning, ionic foot baths with an ear treatment, and of course, acupuncture for all your health concerns.
The photos on the right are the results of a single treatment using Beauty In Wellness's methods of facial rejuvenation. Notice the the difference? The best part is that these are the typical results that you can expect from Beauty In Wellness.


Before First Treatment

After First Treatment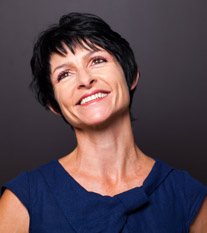 Beauty in Wellness
Dr. J. Marcus Trujillo
D.O.M., L.Ac., Dipl O.M.
(505) 792-1101
3419 Silver Ave SE
Albuquerque, NM 87106