Testimonials
This was an e-mail sent to me as well as the recipient. – Dr. Trujillo
Hi Jane,

I don't know if you are interested or not, but I am seeing a Dr. Marcus Trujillo, D.O.M. on the west side who does cosmetic acupuncture as well as other things but that is his specialty. He is really good. I have had 6 appointments so far. He kind of recommends about a dozen initially and then regular maintenance appointments as needed. In other words I am only half way through and I have noticed a significant difference already. I was literally starting to get jowls as well as lots of eye, lip and chin lines. I am telling all my friends and clients who are around my age or older about this. I really didn't feel like my inner spirit, energy and feelings matched the outside for me and of course it didn't help that I laid out in the sun too much in my life. Just thought I would let you know. I am telling anyone I think may be interested…

Charlene
---
From my Facebook page:
I'd like to do a testimonial for you on the cellulite treatments. It's fast and super effective. I know you gave a time for the treatment to last but you KNOW mine from last summer is still GREAT looking. All the lumps are gone and clients will instantly look smooth and thinner. Feels great to have such a fast and affordable treatment work instantly but look perfect within 2-3 days. If people want to be smooth and sexy for summer, it's the way to go.

Susan R.
---
Marcus – Just wanted to let you know how nice it has been to be out and about in the world again. Your work always does miracles for me and I want to say Thanks!! Making the decision to go through your Cosmetic acupuncture series not only did wonders for my "come to New Mexico and live in the sun" wrinkles and dry skin, but it gave me the energy boost that I needed to shed the winter blahs and get going with Spring!! Woo Hoo!! …
Keep up the great work.

Brenda L.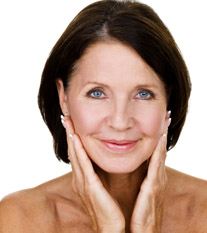 Beauty in Wellness
Dr. J. Marcus Trujillo
D.O.M., L.Ac., Dipl O.M.
(505) 792-1101
3419 Silver Ave SE
Albuquerque, NM 87106